Emotion Dysregulation Inventory (EDI)- Self-Report
Funded by: Eunice Kennedy Shriver National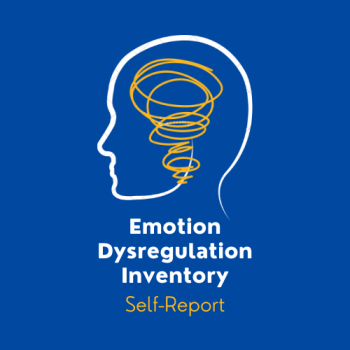 Institute of Child Health & Human Development (NICHD) of the National Institutes of Health (NIH)
Principal Investigator: Carla A. Mazefsky, PhD
Status: Active, enrolling
What is the study about?
This study is developing a measure to assess emotion management in autistic teens, autistic adults, and adults with intellectual and developmental disabilities. We developed this measure in partnership with autistic adults and teens.
This study is important because there are no existing measures of emotion regulation for autistic teens and adults. Without measures, researchers and clinicians survey parents and caregivers instead of the autistic person. This also limits services and intervention research because we are not able to measure benefits to emotion dysregulation.
This study will result in the first self-report measure of emotion dysregulation in autism. Our measure will also have clinical cut-off scores for screening and will be appropriate to use across clinical populations.
Am I right for the study?
You are an autistic individual 11+years old or the parent/caregiver of an autistic individual 11+ years old.

You are 11+ years old with a diagnosis of an intellectual or developmental disability (IDD), such as Angelman, Down, Fragile X, Prader-Willi, or Williams syndrome, or the parent/caregiver of an individual 11+ years with an IDD.

You read English at a 6th grade level or higher.

You have access to the Internet to complete online surveys.
What would I do in the study?
You will be asked to complete a series of online surveys about your feelings, emotions, mental health, daily life, and diagnostic history.  You may be asked to complete a second survey 4 weeks later.

1-2 hours, may take breaks as needed
Will I be paid?
Yes
How do I find out more?
Contact the Project Coordinator at emotionresearch@upmc.edu or call 412-260-6593